Yukuhashi: Cherry Blossoms
One of the most unknown and overlooked cherry blossom spots in Fukuoka is along the Imagawa River in Yukuhashi city.
Full disclosure: I lived right next to it for five years. I don't think I'm being biased however as friends would want to travel from all over the prefecture to have picnics here.
Yukuhashi is about a 30 minute train ride (15 minutes on the Sonic Express) south from Kokura, and an hour ride on the Sonic Express train from Hakata. It's a small seaside city on the island's east coast with around 70,000 residents.
The main river, the Imagawa, is about a 15 minute walk from Yukuhashi station. Lining both sides are cherry blossom trees and under them, a walkway and space to sit down.
This is the go-to spot for locals to have BBQ's and picnics while the flowers are out, yet it doesn't get packed like the more well known "hanami" cherry blossom locations in Fukuoka.
For more about Yukuhashi, you can check out their tourism site.
I've also turned some of the photos that I've taken here into cherry blossom wallpapers for phones here.
If you didn't get your fill picnicking under these trees, there are some good food spots that I'd recommend:
Marushin
My personal favorite ramen shop in Yukuhashi and one of my favorites in all of Fukuoka. It may not be the most well known in the city, that award easily goes to the now international Kanada-ya, but it has a perfectly balanced and tasty tonkotsu pork broth that's not too heavy nor too light. Try their "Akamaru" which has a little bit of spiciness to it. Each bowl is full of toppings and all in all amazing. And guess what, they're open late!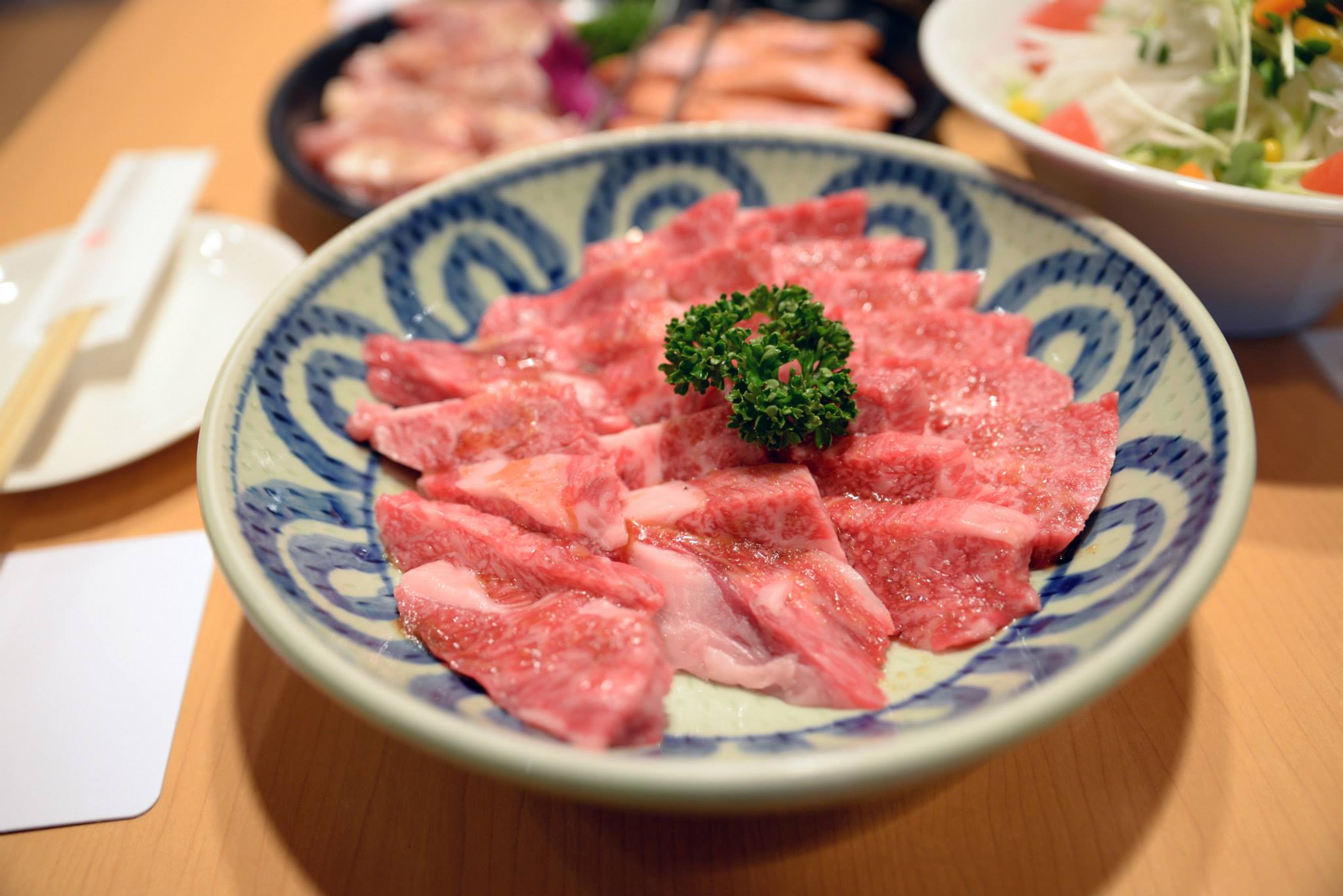 A couple blocks west from Yukuhashi station is Ishokuya Sai, an izakaya popular for families and offices having small parties. They have a variety of Japanese and even western dishes, but check out their motsu nabe hot pot in the winter, wagyu yakiniku and lunch sets. The staff is also very friendly.